Before the talk, lets first see what is dandruff, A fungus that grows on your scalp, Malassezia, like yeast, is dandruff. The known causes of dandruff are,
Improper brushing of hair.

Improper shampooing or use of unhealthy shampoo.

Malnutrition

Stress and worries.

Skin diseases.
Now, let's talk about simple recipes to get rid of dandruff,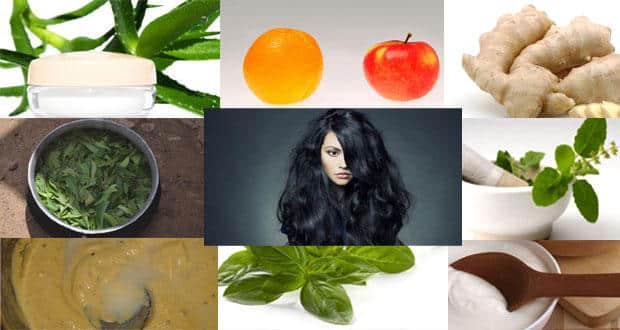 Olive oil: It is one of the best anti dandruff oil due to its moisturizing and skin clearing benefits. Use it on your scalp at night and wash your hairs at morning. Make it sure that the time of application and washing your hair does not exceed 10 hours. Sleep on an old pillow or wear a cotton cap, so that the extra oil can be absorbed completely.
Castor oil: It has excellent antibacterial and antifungal benefits and due to this reason it clears the scalp from dandruff. Castor oil is not only effective for dandruff but it also provides the required nutrition to the hairs and scalp as castor oil is loaded with amino acids, Omega-6 fatty acids and Vitamin E.
Camphor and coconut oil: Add one tablespoon of camphor to a half cup of coconut oil and preserve it in an airtight jar. Apply it on your scalp before going to bed. Importantly, you should massage your hairs for 5-10 minutes, after applying.
Coconut Oil and lemon juice: Mix both the lemon juice and coconut oil in a ratio of 1:5, apply it on your scalp and see the amazing benefits of its anti-dandruff features.
Vinegar: Natural vinegar contains potassium and is an excellent option to get rid of scalp dead cells, the base of dandruff growth in your hairs.It also increases blood circulation to the scalp adding the required nutrients for a moisturizer scalp and to cope with dandruff. Add a few drops of natural apple cider vinegar to a mug of hot water and after washing your hair apply it as a final rinse to your hairs. After applying massage well your hairs and scalp.
Eggs: Beat two eggs and apply it on your hairs and scalp and wash after two hours. The egg is a balanced nutritional supplement and wipes the dryness of your scalp to get rid of dandruff.
Tulsi and amla: Grind the tulsi and amla and mix it in water. The best option for you is to use yoghurt instead of water. Apply this on your hairs and scalp, wash your hairs, when the mixture dries off.
Tea tree oil: It's among the better options to get rid of dandruff. Add a few drops of tea tree oil in the oil you are using regularly and see its amazing benefits.
Apple juice: Apply apple juice on your hairs and scalp as a final rinse and see the foolproof results for dandruff free hairs.
Curd and lemon; Add five teaspoons of lemon juice in a cup of yoghurt and apply the paste on your scalp. Wash your hairs after two hours.
Yogurt: apply yoghurt to your wet hairs, leave it for 15 minutes and then wash it.
Alovera: Alovera is not only among the best options to get rid of dandruff but also gives health and beauty to your hairs and skin. It has excellent antimicrobial properties and can be used effectively to get rid of dandruff.
Related talks.